Welcome to grow. The website for horticulture careers information.
HORTICULTURE CAREERS NEWS
Me & My Job - Aaron O'Reilly, manager, Redlough Landscapes
Grow, 01 July 2011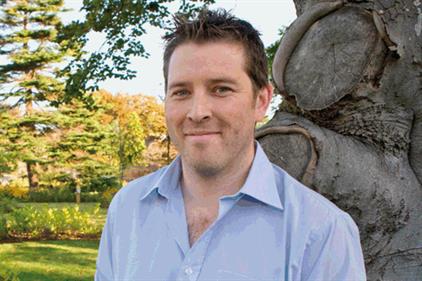 Aaron O'Reilly, manager, Redlough Landscapes - image: Redlough Landscapes
- How did you get started in the industry?
My grandfather was a gardener and I have fond memories of him always being busy in the garden, so I suppose that set me off on finding my niche. That search brought me firstly to Otley College in Ipswich and on to Writtle College in Essex. From Writtle, I got my first job in the commercial landscape realm.
- What advice would you give to others starting out?
Take your time. Find out what sector of our industry best suits you.
- What does your typical day involve?
I try to spend the first half of the day with customers. After lunch I'm in the office to follow up quotes and set up meetings.
- What takes up most of your time?
Following up on quotes we have issued. It can be a long process depending on where your client is in the chain, so keeping regular contact is essential.
- What is the best aspect of your job?
How diverse it is. I cover grounds maintenance, commercial landscaping, domestic landscaping and resin surfacing.
- And the worst?
The weather.
- What is your greatest achievement?
Successfully securing the Irish agency for the Addagrip suite of resin systems and building market share to become the market leader for both commercial and domestic resin surfaces within two years.
- How do you wind down after a hard day?
Every evening I walk my dog on the beach and on the weekend I like to go mountain biking. Both are a great way to clear my head.
- What does the future hold?
I firmly believe that the future is bright. We are seeing an uplift in domestic work. The commercial market will remain stagnant for another two-to-three years and we may have reached the bottom in terms of pricing for grounds maintenance. There is work out there - yes, we are working harder to get it and margins are tight, but we will survive the dip.
Grow careers advice line
For information on courses and careers please call 03330 050 181 (9am - 5pm, Monday - Friday) or email your query by clicking here:
Find a college