Welcome to grow. The website for horticulture careers information.
HORTICULTURE CAREERS NEWS
Me & My Job - Sue Moss, floral section gardener, RHS Wisley
Grow, 17 June 2011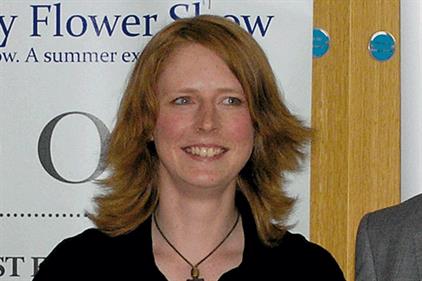 Sue Moss, floral section gardener, RHS Wisley - image: RHS
- How did you get started in the industry?
After deciding to move away from a career in archaeology, I decided that I would like to do something creative and which was still outdoors - garden design seemed the obvious choice, but I wanted to spend a few years learning about plants first.
- What advice would you give to others starting out?
Make sure you get a good basis in plant knowledge and the underlying processes. Everything else can be much more difficult if you do not have that to build on. Try and find a course or a job that gives a good all-round and varied knowledge.
- What does your typical day involve?
I usually start with watering at 7.30am to avoid trailing hoses around after opening time. After that it is rarely typical - it could be anything from weeding and edging, planting, digging up plants, pruning, designing, planning ahead for propagation and trying to acquire as many new plants as possible.
- What takes up most of your time?
Watering and weeding take up an awful lot of time at this time of year, especially with the weather as dry as it has been recently.
- What is the best aspect of the job?
Planning new areas, putting new plant combinations together and going to nurseries and flower shows to seek out new and exciting plants.
- And the worst?
Losing plants, as we have done in these cold winters. I find it heartbreaking.
- What is your greatest achievement?
Winning the Young Horticulturist of the Year Award for 2001 and helping Robert Myers build his Cancer Research garden at Chelsea - in consecutive weeks.
- How do you wind down after a hard day?
I enjoy sculpting, which I find quite meditative. Also, a cup of tea and a chocolate digestive never goes amiss.
Grow careers advice line
For information on courses and careers please call 03330 050 181 (9am - 5pm, Monday - Friday) or email your query by clicking here:
Find a college