Welcome to grow. The website for horticulture careers information.
HORTICULTURE CAREERS NEWS
Me & My Job - Kathryn Braithwaite, gardener, Wentworth Castle
Grow, 03 June 2011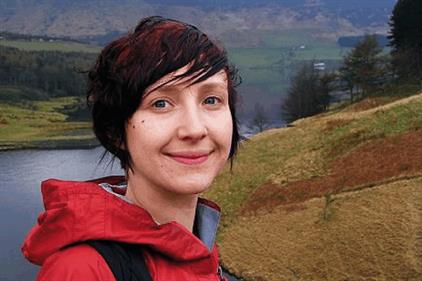 Kathryn Braithwaite, gardener, Wentworth Castle - image: Wentworth Castle Gardens
How did you get started in the industry? I come from four generations of gardeners.
My father was a craftsman gardener before becoming a trade unions boss. After he retired he started a maintenance round and I worked with him while studying for my first degree in sculpture. After five years in the creative sector, I decided my heart belonged to horticulture. So I began to retrain.
What advice would you give to others starting out? Research. There are so many paths, it is important to determine what you need to succeed. If you can't find paid work, commit to volunteering. Formal education helps, but getting stuck in is what gardening is all about.
What does your typical day involve? At Wentworth Castle Gardens, no two days are the same. For example, today we had bedding plants to pot on, then edging up borders and weeding the formal flower garden. But when you see your achievement being appreciated by the visitors, it's very rewarding.
What takes up most of your time? I live in Manchester so it feels like commuting to south Yorkshire takes up most of my day. Also, I'm doing it distance learning to give me the flexibility to move around for work.
What is the best aspect of the job? There is always something new to learn, whether that is a plant name or a different technique.
And the worst? The long days and lack of flexibility can be tiring.
What is your greatest achievement? To keep smiling every day, even when it rains.
How do you wind down after a hard day? Watching films, reading and going to gigs. I also travel as much as a gardener's wage will allow.
What does the future hold? My aspirations are vast. I want to continue growing and learning. One day I would like to have my own business or be head gardener for a public or private site.
Grow careers advice line
For information on courses and careers please call 03330 050 181 (9am - 5pm, Monday - Friday) or email your query by clicking here:
Find a college