Welcome to grow. The website for horticulture careers information.
HORTICULTURE CAREERS NEWS
Me & My Job - Colin Hambidge, gardening writer
Grow, 23 March 2012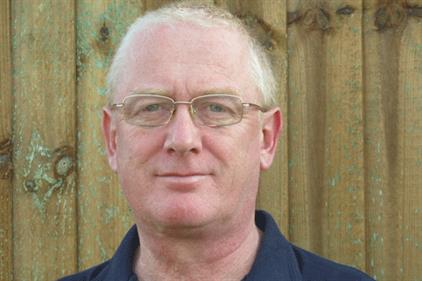 Colin Hambidge, gardening writer - image: Colin Hambidge
How did you get started in the industry? I was the very first employee of Mr Fothergill's Seeds in 1978. I'd always enjoyed gardening so I jumped at the chance to join this new company as a management trainee. It grew rapidly and I had seven happy years there before moving to Unwins, where I spent nearly 20 years.
- What advice would you give to others starting out? People tend to stay in horticulture for the long term so contacts made early in a career can produce unexpected benefits many years ahead. Learning and remembering as many botanical names as possible is also very useful. I knew my Latin A level would come in handy one day.
- What is the best aspect of your job? It still gives me a thrill to see news stories in print that I originated. I also enjoy the day-to-day contact with other journalists.
- And the worst? I'm a very early riser all week, so it galls me a little to be up just as early on a Saturday and Sunday, scanning the national and some provincial dailies to produce a report for clients on what gardening correspondents are writing about. I've done this for years, so it's part of my life, but I would rather be gardening.
- How do you wind down after a hard day at work? Taking our dogs for a walk through Ickworth Park and enjoying a landscape that has changed little in centuries, then sitting down in front of a murder mystery or thriller, the plot of which always has to be explained to me.
- What does the future hold? I am very fortunate because my working life has always been linked to my hobbies. I made a false start as a horse racing journalist, but I would love to write a biography of a racing personality. In the meantime, I've been a garden writer for the Birmingham Post for several years and would like to extend my journalistic output.
Grow careers advice line
For information on courses and careers please call 03330 050 181 (9am - 5pm, Monday - Friday) or email your query by clicking here:
Find a college