Welcome to grow. The website for horticulture careers information.
HORTICULTURE CAREERS NEWS
Me & My Job - Frances Tophill, presenter, Love Your Garden
Grow, 22 June 2012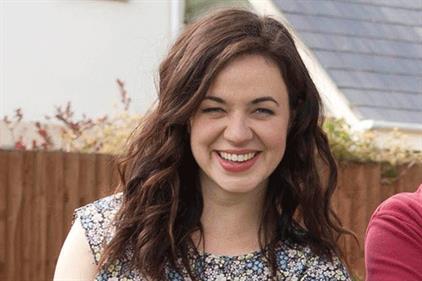 Frances Tophill, presenter, Love Your Garden - image: Spun Gold
How did you get started in the industry?

Love Your Garden is my first time appearing on television. I'm studying horticulture with plantsmanship at Royal Botanic Garden Edinburgh. Before that I worked in the Salutation Gardens in Kent, where I completed a one-year apprenticeship before becoming a professional gardener.
How are you enjoying Love Your Garden?

It's such an unexpected opportunity to see a whole new side to the industry and to learn a lot from my co-presenters. Alan Titchmarsh is a wealth of knowledge, but Katie Rushworth, David Dodd and David Domoney's varied experience has also allowed me to learn about different aspects of the industry.
What is your role in the programme?

My role is predominantly plant-based. Although I give a helping hand with the landscaping, my main role is as a plants person. I also do some presenting on the show.
What is the biggest challenge you have faced while filming?

To overcome my shyness when presenting - I am not naturally extroverted.
At what age did you get into gardening?

I started at a young age - I particularly remember being given a large planter by my mother at age seven. I did not consider horticulture as a career until I was 20. I saw an advert for an apprentice gardener and went for it. It was a bit of a gamble but one that I am really happy I took.
What inspires you most about the future of gardening?

To work hard in the planning and construction and then be able to enjoy the space you have created and use the produce you have grown is an inspiring experience. I believe the future lies in getting more people involved with the reconstruction of their communities and teaching children how to grow things in schools.
Grow careers advice line
For information on courses and careers please call 03330 050 181 (9am - 5pm, Monday - Friday) or email your query by clicking here:
Find a college